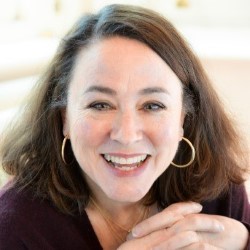 Interview – Arabella Weir
Ahead of this year's Edinburgh Fringe, our interviews continue with the delightfully funny comedian and writer and Fast Show and Two Doors Down star Arabella Weir, and no we didn't ask her "does my bum look big in this?".

Q. Tell us more about your Edinburgh Fringe show Does My Mum Look Loom Big In This?
Arabella: It's pretty much what it says on the tin – a show about my very crazy mum and I talk about my own parenting, too and about how things have changed since I was mothered…or rather not! It's funny, shocking, entirely true and I do a bit of dancing – what's not to like?!
Q. What are you looking forward to most about performing at this year's Edinburgh Fringe?
Arabella: Making people laugh and sharing the stories from my bonkers childhood, plus being part of the Fringe – so exciting!
Q. We have recently interviewed Richard Herring about his show at this year's Fringe, and he mentioned you were going to be one of his guests. Along the lines of one of my questions for him, if you could interview anyone alive or dead, or be interviewed by anyone alive or dead, who would you choose and why?
Arabella: I wouldn't mind having a chat with Joan of Arc – it'd be great to know what she was thinking and how she felt as a young woman, trying to make it in a man's world – I think I know a bit about that, I might have been a wee bit less evangelical, though.
Q. What is your favourite childhood memory of being the daughter of a British ambassador?
Arabella: My father didn't become an ambassador until I was grown up! As the daughter of a career diplomat (which is what ambassadors usually are unless a Tory government inserts one!) I got to travel to amazing places and meet fascinating people I'd never have met otherwise, and see the private space in some fantastic buildings.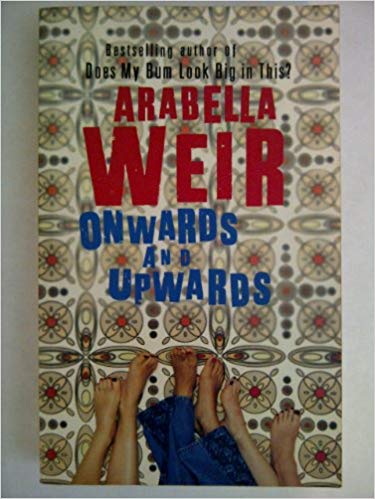 Q. Twenty years on from publishing your novel Onwards and Upwards, what would you like to have seen happen to Bert, Vicky and Tess in the last two decades?
Arabella: Pretty much the same as has happened to the three girls those characters were based on – got married, had kids, got successful, got divorced, got less successful, aged disgracefully, dealt with death of loved ones and body parts drooping – all the usual stuff.
Q. We are missing this year's Edinburgh Fringe as we are expecting our first child at the end of August. As a mother of young children yourself, do you have any parental advice for us?
Arabella: Get plenty of sleep, box sets and REALLY nice wine – you'll be in a lot and will need to make staying in as nice and enjoyable as possible. Babies are heaven, though, you won't mind, that said when it won't sleep you'll want to scream, you can't, though, that's what it'll be doing!
Q. What's coming up next for you after the Fringe?
Arabella: I'm doing a tour of this show, Does My Mum Loom Big In This? and a fifth series of Two Doors Down next year.
Q. And finally, if you could tell anyone their bum looked big in something who would you choose?
Arabella: No idea! I never worry about other people's bum sizes – only my own!

Arabella Weir will be performing her show Does My Mum Loom Big In This at the Assembly George Square Studios – Two at the Edinburgh Fringe from 12 to 25 August. To book visit https://tickets.edfringe.com/whats-on/arabella-weir-does-my-mum-loom-big-in-this.