42nd Street – 11 March 2020, Montgomery Theatre, Sheffield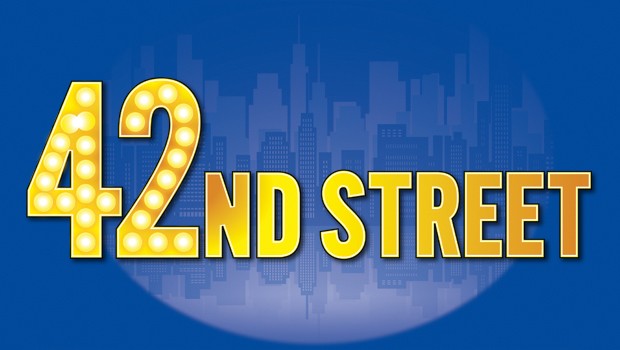 Review by Claire Chapman.
"The latest production from Ellesmere Musical Theatre Company can be best summed up as flawless musical perfection, which from the opening note and tap transferred the entire audience from a rainy Sheffield to 1920s New York and brought a Broadway quality production to the Montgomery stage. Every step, note, accent, voice, performance and comic timing was superb from the leading actors to the female ensemble, with the only hint that this might be a non-professional company being that the male ensemble felt slightly weaker than their female equivalents.
There are several members of the show's cast I must especially mention, including Damian Ross as Julian Marsh, whose musical theatre work we have always loved but in this role proved he is truly worthy of a leading role on a Broadway stage; and Carol Wibberley as Dorothy Brock, who over our years of seeing her perform has just got stronger and stronger and as a leading lady both as cast and in her character proved more than worthy to be on any Broadway stage alongside Damian.
Newcomers to the company Louise Webster as Peggy Sawyer, who more than has the makings of a musical theatre star and based on this performance should always be main cast and never chorus line; and 16 year old Liam Jackson as Andy Lee, who I can best describe as a Tyger Drew-Honey of the musical theatre stage.
Finally from the cast I must mention three of the company's regulars, Luke Harriott as Bert Barry, Helen Kempton as Maggie Jones and Louise Walker as Anytime Annie, who like the rest of the cast upped their already high game, and offered up on their theatrical plate outstanding comedic timing and chemistry.
In terms of musical numbers, "I Know Now" and "About A Quarter to Nine" showcased Carol superb musical and emotional range, with the latter as a duet with Louise, providing a moving inter generational collaboration; "Lullaby of Broadway" truly acting as Damian's Broadway audition piece; and reminiscence of Singin' In The Rain's "Broadway Rhythm" "42nd Street" bringing the very best vocally out of Louise and the ensemble with the cleverest musical arrangements of the night.
Behind the scenes I cannot praise the production team of director Mark Harris and musical director Gareth Lloyd enough for their work on bringing this show within a show to life. However 42nd Street is all about the dance numbers, and for their choreography we have to praise Carolan Copley-Tucci and her assistant Keeley Kilby, whose work brought tap to Sheffield and the absolute best out of the cast and ensemble's dancing feet. From the backstage team I must also praise lighting designers Tom Dyson and Sophie Marples for TD Lighting, who not only brought the bright lights of Broadway and 42nd Street alive but also cleverly designed lighting to capture the show's shadows and back stage atmosphere, in some of the best lighting I have seen at the Montgomery.
Ellesmere MTC, I cannot see how you can come back any stronger than this production but I am excited to see you try and hope your last remaining tickets fly out the box office as quickly as your cast's tap steps."
Tickets are selling fast for 42nd Street, which will be performed at the Montgomery Theatre until Saturday 14 March at 7.15pm, with an additional 2.15pm matinee on the Saturday. To book visit www.ellesmeremtc.co.uk
Formed in 1947, Ellesmere MTC perform an annual musical at the Montgomery Theatre, Sheffield. For further information visit www.ellesmeremtc.co.uk.