Far, Far Away Theatre's The Twits – 9 March 2022, The Montgomery Theatre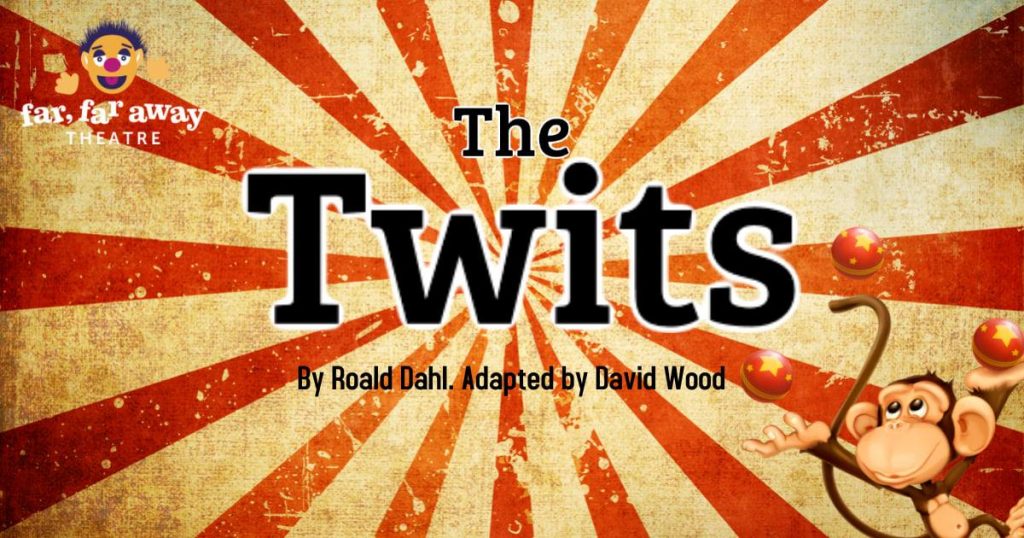 Review by Claire Chapman
A year, minus two days, since I last wrote a review and last was at The Montgomery Theatre, this production changed my mind about one of my least favourite Roald Dahl stories, making me want to go back to the book and introduce it to my toddler when she is older. The reactions of the children around me in the audience showed they loved it too, with Mr Twit training the monkeys their clear highlight.
Rightly so, my stand out performances were from Steve Wainwright and Jenna Dabbs as Mr and Mrs Twit, who gave their best performances with the company so far, from the very start when they were introduced in the unexpected but fun child friendly circus opening, showcased their perfect comic timing and circus skill, and then throughout with their natural chemistry, stage presence and superb comedy and acting skills.
Julie Smith, the show's narrator / ringmaster / prop provider was also a true star, with a natural talent for storytelling and child entertaining with delightful engaging stage presence.
I must also mention Anna Kozak as the Roly-Poly Bird for her child friendly cabaret performance and diva-ish acting to match her outfit; and Peter and Georgina Holliday and Amelia Jackson and Franchesca Fearn displaying a natural family chemistry as the Muggle-wumps.
Thanks to the fun choreography of Felicity Thompson and Jenna and the talented musical direction and song writing of Matthew Dabbs, my stand out routine of this highly entertaining night came towards the end of the show when the characters work together to plot against the Twits, with the voices and choreography of the full cast, included the talented juvenile ensemble, at their collaborative best.
Behind the scenes, Jenna and Matthew (who unlike the motto are "Jacks of all theatrical trades, masters of all"), must especially be highly praised for the set and The Twits costumes and hair, assisted by Julie Smith in costume, which would have made the book's original illustrator Quentin Blake proud.
I left The Montgomery delighted to be back at one of my favourite Sheffield venues and excited to see what Far, Far Away will do next, for when I can introduce my daughter to their shows and with "There's sticky stuff on the cage and the tree, land on the bars and you'll never get free. So fly away, fly away, stay up high, or you'll finish up in a hot bird pie" stuck in my head.