Midland Players' What's Love Got to Do With It? – 17 September 2021, Crookes Social Club
Review by Artisan Friendly.
How fantastic it is to see live performance again and at a great venue! The Crookes Social Club is set out in cabaret style tonight in preparation for 'What's Love Got To Do With it?' No, not the musical biopic based on the life of Tina Turner, but instead three one-act farcical playlets by Arnold Bennett, George Bernard Shaw and Anton Chekov, all of which have the thread of 'love' running through them.The venue has a large stage and open seating area where the full house is chattering away livelily to a choice selection of 1920's music which is lulling us into a pleasant and relaxed mood of anticipation. We're out on the town again! On a Friday night! Yay!
'The Stepmother' by Arnold Bennett is a farce in one act. It was first published in 1900. Under the direction of Catherine Newsome, performers: Kate Spivey (Christine Feversham), Alison Brelsford (Mrs Cora Prout), Craig McCrindle (Dr Gardner) and Nick Lewis (Adrian Prout) engaged well in the four-hander. With clipped tones, Kate Spivey was suitably stuffy and snooty as Christine who 'has a fondness for milkmen and postmen' whilst Alison Brelsford played up the tragedienne aspects of her character well, bursting into tears at regular intervals. Craig McCrindle played the nervy Dr Gardner with delight and raised great mirth when expressing, with the glint of a maniac in his eyes, that his 'life would be valueless without Mrs Prout'. The pacing in some of the exchanges between the performers could possibly have benefitted from being brought up a notch however, the audience were very attentive throughout.
As with all three plays, the set and lighting were kept simple and straightforward, and the costumes were in keeping with the period. This also helped to intrinsically link the pieces together.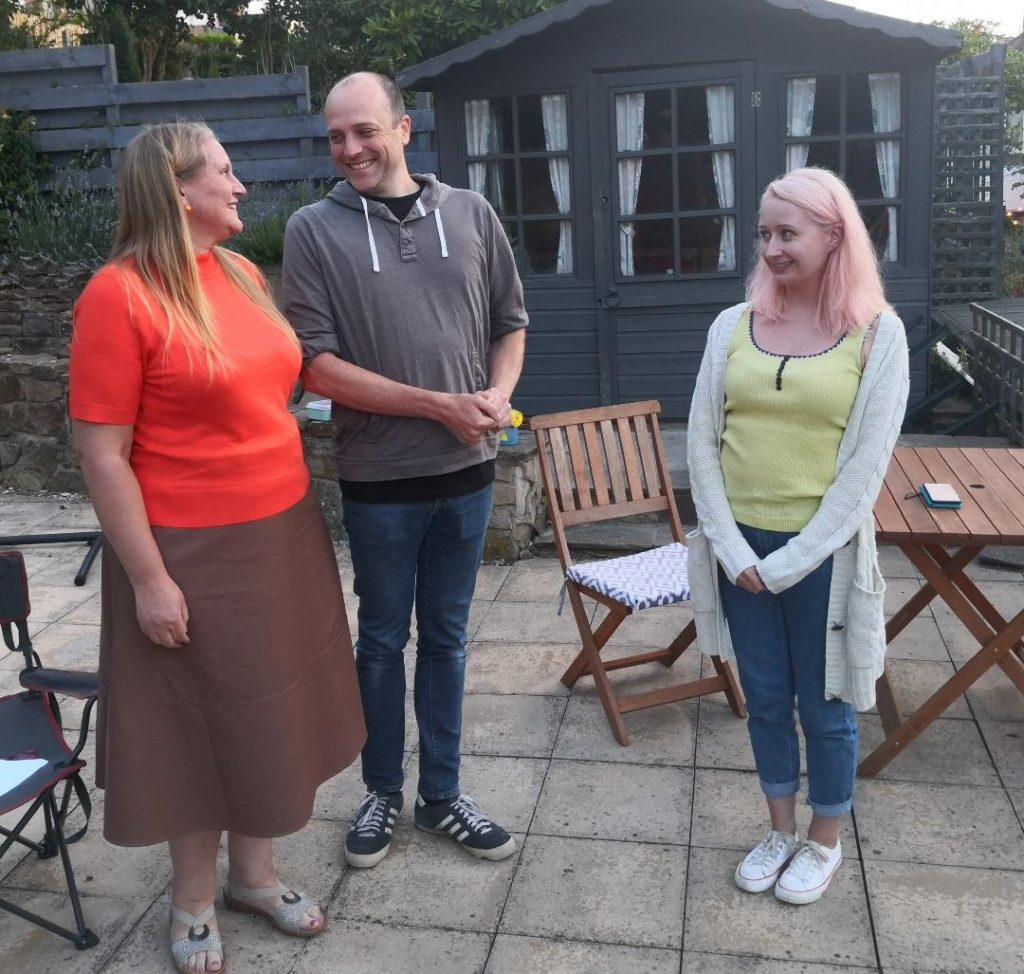 'Overruled' by George Bernard Shaw, details the story of two couples, each of which is more enamoured with the partner of the other. Setting the scene in a rather dramatic way was Elgar's Cello Concerto. Lovely to hear. A fun, frothy and light interpretation, directed with panache by Joe Otten who found a fresh and contemporary voice within the piece. David Reid uncovered both glee and pathos in his characterisation (as Sibthorpe Juno), fleshing him out to a fully fledged (and flawed) individual. He was fascinating to watch. Corrie Houton also caught Mrs Lunn's patronising and condescending tone well whilst Oliver Jenkinson lines tripped off his tongue with a musical fluency.
It is a very male-dominated piece with a majority of the dialogue going to the boys. This means that the female performers/characters are somewhat overshadowed, being left with much less to do or opportunity to shine. However, Nicky Hindmarch (as Mrs Juno) gave as good as she got.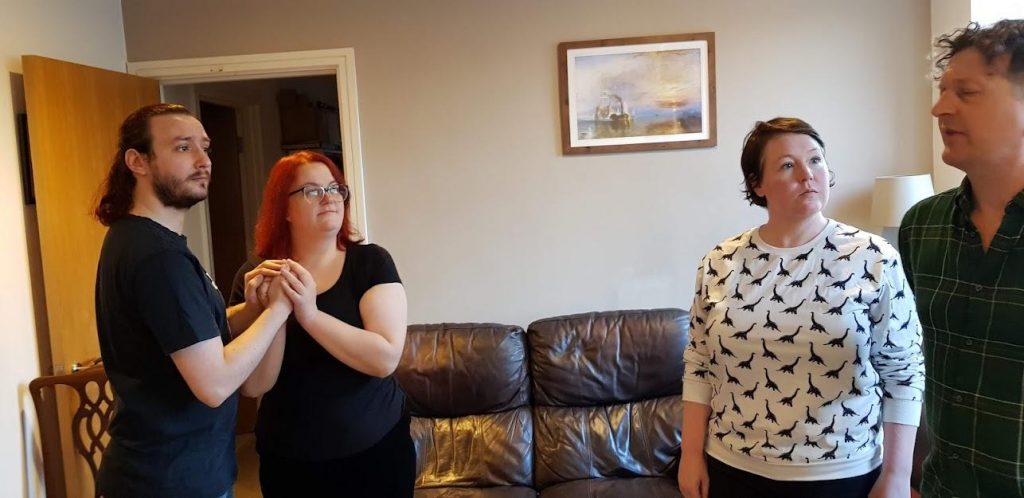 Finally, 'The Proposal' by Anton Chekov was a real highlight of the evening. Introduced to the strains of Tchaikovsky's 'Sugar Plum Fairy', the music set just the right tone. Under the deft direction of Chris Walker, the piece moved along swiftly with some tricky manoeuvres and humourous high jinks. John Stone (as Stephan Stephanovitch Chubukov) found much hilarity in the variation of tone in which he addressed terms of endearment at Ivan Vassilevitch Lomov (Alex Wilson) and Charlotte Creasey (as Natalya Stepanovna) portrayed great depth to her character with hesitant, fresh and unpredictable responses and facial reactions and gestures.
This was a fresh and fizzy reading of the play with lots of tightly directed movement and action and with Wilson playing the excitable and nervous Lomov in a suitably buffoonish way. The best part had to be when Natalya had a brattish tantrum which grew more and more histrionic and which the audience loved. This folly was further cemented with the boisterous bickering between Creasey and Wilson towards the culmination of the piece.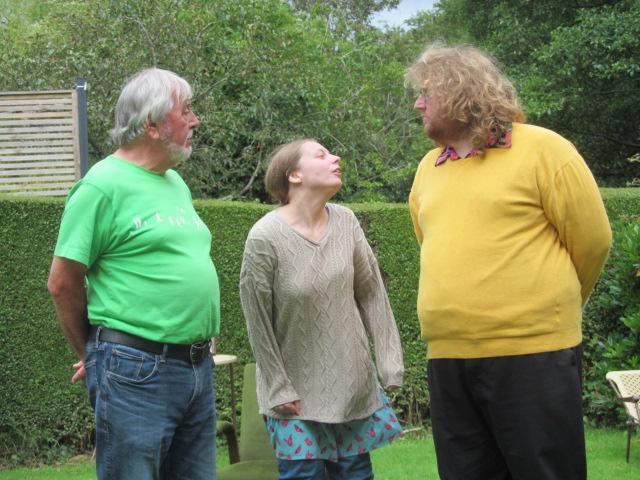 These three plays are completely new to me and I'm a fan. I had never heard of them before and am pleased that I got a chance to see them performed. All in all, it was a really good night out and a great (and long welcome) opportunity to see some live theatre again.