Best shows in Sheffield this festive season
With less than a month to go until Christmas, this is our list, in date order, of the best shows to see in Sheffield this festive season, whether you are looking for music, comedy or theatre; feel-good or festive; an ideal location for a work Christmas night out or just a way to get through the cold winter evenings.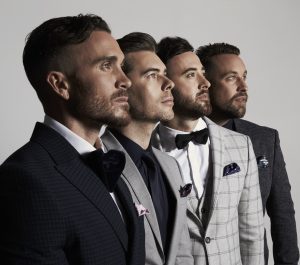 The Overtones – 3 December 2018, Sheffield City Hall
In the words of Mark Franks from The Overtones, read our interview with him here, "The Overtones tour is basically an excuse for one big party. It's a celebration of all these classic hits and all I will say is… bring your dancing shoes." If that's not enough to sell the show as a way of kicking off the festive party season in style I'm not sure what will. Tickets are £25.20 to £43.12 including booking fees, and £110.88 for VIP tickets. To book visit https://sheffieldcityhall.sivtickets.com.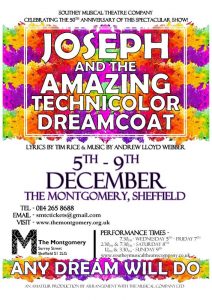 Joseph and the Amazing Technicolour Dreamcoat – 5 to 9 December 2018, Montgomery Theatre
Looking for a musical to kick off the festivities, we recommend this latest offering from one of Sheffield's best amateur companies, Southey Musical Theatre Company, which not only provides you with a way of seeing an Andrew Lloyd Webber musical without paying West End prices but also enables you to join in the celebrations of Southey Musical Theatre Company's 50th anniversary. For more information and to book visit http://themontgomery.org.uk.
Comedy at the Leadmill – 5, 7 & 9 December 2018
Christmas would not be Christmas without comedy and our favourite great value comedy club takes place on the first Wednesday of every month at the Leadmill. With three comedians, a compere, a bar and Mexican food from The Street Food Chef at the bargain price of £6 each, with tables of four for £28 this is not only the perfect place to kick off a December of laughs but also the ideal location for a work Christmas night out. To book visit www.leadmill.co.uk/event/the-leadmill-comedy-club-05-12-18.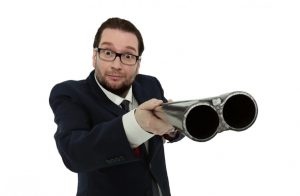 If you are a fan of laugh out loud one-liners, and who isn't during cracker pulling season, don't miss Mock The Week regular Gary Delaney who is bringing his tour Gagster's Paradise to the Leadmill on Friday 7 December. Tickets are £15 and available from www.leadmill.co.uk/event/gary-delaney-gagsters-paradise.
And lastly at The Leadmill, we are more likely to be charitable in the run up to Christmas than at any other time of year, so combine laughing at great comedy with raising money for the British Red Cross at Giggle Aid 2018 on Sunday 9th December, with comedy from Mitch Benn, Tony Law, Tez Ilyas, Carl Donnelly, Tanyalee Davis, Jonathan Mayor and Sully O'Sullivan. Tickets are £12 and available from www.leadmill.co.uk/event/giggle-aid-2018.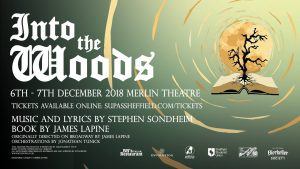 Into The Woods – 6 & 7 December 2018, Merlin Theatre
Looking for a show that combines all of your favourite fairy tale characters in one award-winning musical, then look no further than SUPAS's production of the Stephen Sondheim musical, which intertwines the plots of Brothers Grimm and Charles Perrault fairy tales, exploring the consequences of the characters' wishes and quests, including Little Red Riding Hood, Rapunzel and Cinderella, at the recently re-opened Merlin Theatre. Tickets are £9 full price and £7 for concessions and are available from www.ticketsource.co.uk/supas.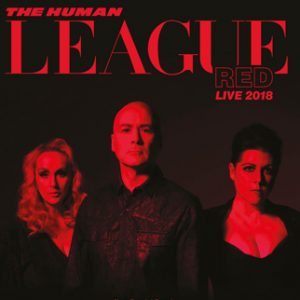 The Human League – 7 December 2018, Fly DSA Arena
I'm bias and have lost count of the number of times I have seen The Human League live, though I suspect it may be in double figures, but don't let that put you off. There are two important Christmas reasons to see them perform this December. One, The Human League had a Christmas number one, and two, their support act Midge Ure co-wrote Do They Know It's Christmas, which means you are bound to be in for a double Christmas number one singalong and who does not love a classic Christmas pop hit. Tickets are £42.56 to £84, including booking fee, and are available from www.flydsaarena.co.uk/whats-on/the-human-league-5574/#eventddLink.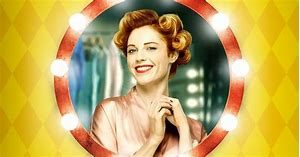 Kiss Me Kate – 7 December 2018 to 12 January 2018, Crucible Theatre
Sheffield Theatres annual musical is a Christmas tradition in the city and this year they are bringing to the stage this romantic Cole Porter musical based on Shakespeare's The Taming Of The Shrew. Having seen an amateur production of the show over a decade ago I promise you will not be able to get the chorus of "Tom, Dick and Harry" out of your head, in fact it's in my head as I type this. My recommendation is to book for the preview shows from 7 to 11 December, which are slightly cheaper. For more information and to book visit www.sheffieldtheatres.co.uk/whats-on/kiss-me-kate.

Mark Ribbe is Going to Die – 8 to 10 December 2018, DINA
Prefer your Christmas to be dark and immersive, funny but with a classic murder mystery too, then this second production by new student-led theatre company Only Lucky Dogs Theatre Company is guaranteed to ticket all your boxes. Tickets are £7.59 to £6.86 including booking fee. For further information visit www.eventbrite.co.uk/e/mack-ribbe-is-going-to-die-tickets-51706643964.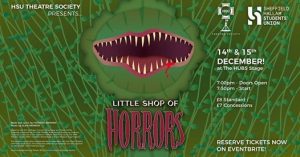 Little Shop of Horrors – 14 & 15 December 2018, Sheffield Hallam Student's Union
Not only one of the best and funniest rock musicals out there and proof, at this time of year if proof was needed that man-eating plants don't make great Christmas trees. Plus HSU Theatre Society deserve far more recognition and bigger audiences than they are currently getting, so 10 days before Christmas give the company an early present and go along. For further information visit www.hsutheatre.co.uk.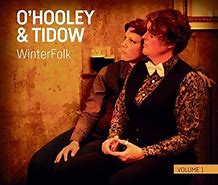 O' Hooley & Tidow – 16 December 2018, Shakespeares
One of our favourite musical duos, we were devastated when we were in the audience for the BBC Folk Awards 2018 and O' Hooley and Tidow did not win the best duo award they were nominated for. However we are thrilled that they are bringing their tour Winterfolk to one of Sheffield's finest drinking establishments. The evening promises beautifully performed original, contemporary, and traditional winter songs from their album WinterFolk Vol 1. Tickets are £16.50 full price and £13.20 for concessions, including booking fees, and are available from www.wegottickets.com/event/437281.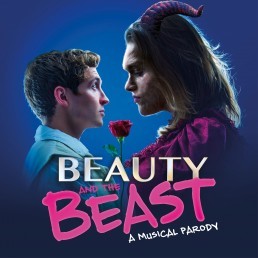 Beauty and the Beast – 18 to 22 December 2018, Theatre Deli
If you are looking for a fairy tale with a twist this festive season this gender-swapped musical parody of Disney's Beauty and the Beast is the production for you, and in fact is the show me and my colleagues are using for our work Christmas night out. Tickets are £10.13 to £13.31, including booking fee, and are available from www.theatredeli.co.uk/Event/beauty-the-beast.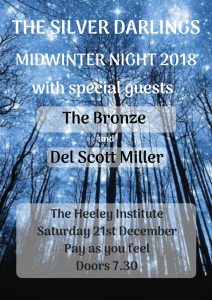 The Silver Darlings Mid-Winter Night – 21 December 2018, Heeley Institute
What a better way to celebrate the shortest night of the year than with an evening of wonderful music at an intimate venue. Organised by my colleague and Silver Darlings band member Andy Whitehouse, read my previous interview with him here, this pay-as-you-feel evening will feature music from Del Scott Miller, a gifted songwriter and guitarist, whose songs tell the stories of ordinary people with warmth and wit; The Bronze made up of Holly Taymar and Chris Bilton, who betray the love between them in their music, in an intimate, thoughtful and gentle way; and of course The Silver Darlings, whose songs explore the marginal, tidal, liminal moments in life against a lush musical backdrop. For further information visit www.facebook.com/events/700503056975486.
Pantomimes
Last but not least, I could not mention the festive season without the festive family fun that is pantomime. In a city full of great pantos and great dames, if you are looking for a pantomime over the Christmas season itself, we highly recommend Manor Operatic Society's Aladdin at Sheffield City Hall from 27 December to Sunday 6 January. For more information and to book visit https://sheffieldcityhall.sivtickets.com.
However if you can hold off your "He's Behind You" and singing bench urges until January, check out two of our favourite companies at the Montgomery Theatre, with Wales Community Theatre Players performing Babes in the Wood from 11 to 19 January 2018 and Handsworth and Hallam Theatre Company, supplies of our favourite ever panto dame, performing Jack and the Beanstalk from 24 to 27 January 2018. For more information and to book for either of these visit http://themontgomery.org.uk.