Interview – Greg Proops

We were thrilled to interview one of our all-time favourite American comedian's Greg Proops about improv, podcasts, Star Wars, Bob the Builder and The Nightmare Before Christmas Live, ahead of Greg returning to UK this December.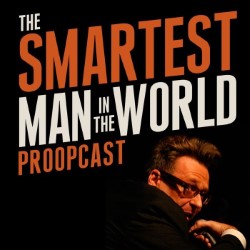 Q: For those who haven't come across you before tell us more about yourself and your show The Smartest Man in the World?
Greg: It is a podcast I have done since late 2010. We talk politics, Feminism, art, music, drugs. My wife Jennifer and I often do it from our home the Fortress of Proopitude or Porpoise of Fruititude.
Q. "Whose Line Is It Anyway" was the show that made me fall in love with live comedy and improv and you were a massive part of that for me, but what's your favourite memory about being part of it?
Greg: We are in our 7th Season on the CW Network in the USA. I am on my 20th year on the road with Ryan Stiles and our group Whose Live Anyway? I did Australia and NZ last November with Colin and Brad including the Sydney Opera House. Just finished two weeks at the Fringe with Mike, Frosty and Vranch so I never miss the show. I can't shake these people. Sadly we all get along quite well.
Q. I have been told by a sci-fi fan to ask about your involvement with Star Wars. What was it like being part of the franchise and what it the most geekish thing that has happened to you during or because of it?
Greg: It was great. I live forever in the Universe so I love it. Meeting George Lucas was awesome. I did my first convention this year in Chicago. I loved it.
Q. British fans might not know this, but you were the voice of Bob the Builder in America. If you could fix anything what would you mend and why?
Greg: I am not handy in any way. I can roll a joint in 30 seconds.
Q. What's coming up next for you?
Greg: I am part of Nightmare Before Christmas Live with Danny Elfman and conductor John Mauceri. We screen the film and perform the music live. It is the funnest thing I get to do in my life. Catherine O'Hara and Ken Page sing live as well. We are in Glasgow on December 2 (www.thessehydro.com/events/detail/the-nightmare-before-christmas), London on December 4 and 5 (www.ents24.com/london-events/the-sse-arena-wembley/tim-burtons-the-nightmare-before-christmas-live/5454652) and Dublin December 8 (https://3arena.ie/artist/the-nightmare-before-christmas-live-in-concert/2680).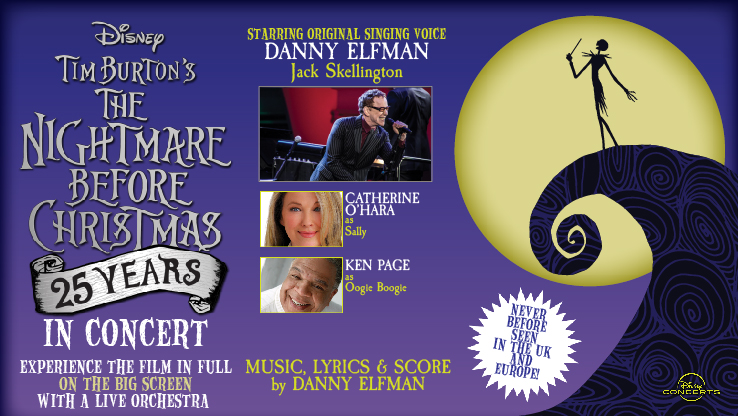 Q. And finally, who do you consider to be the smartest man in the world and if you could ask them any question what would you ask?
Greg: My wife. Why does she stay?
For further information about Greg Proops visit www.gregproops.com,