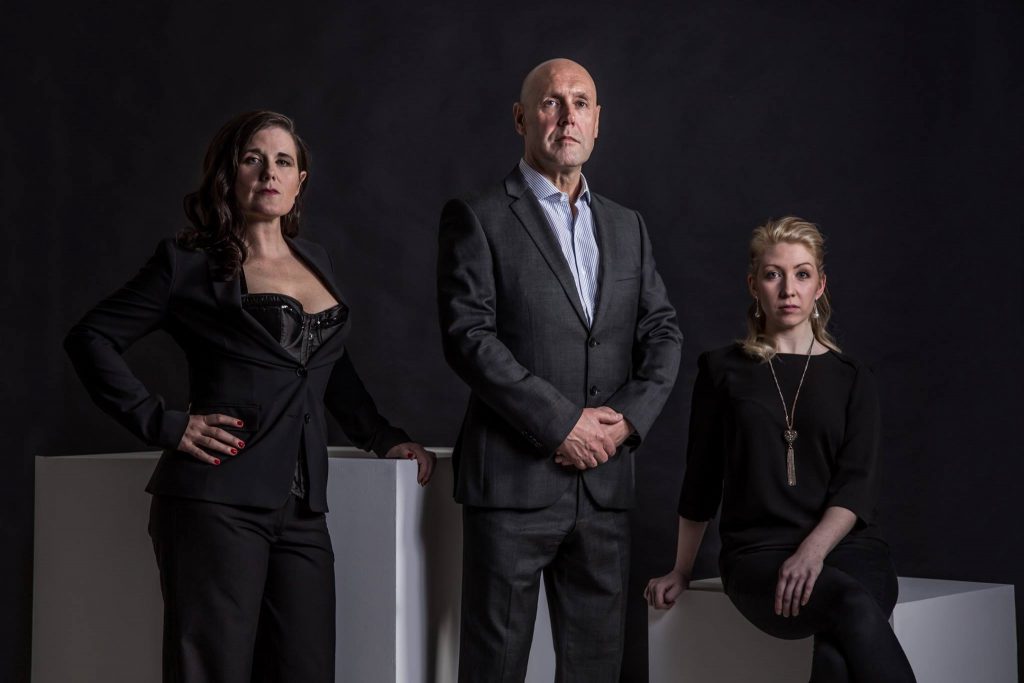 Interview – The Human League Tribute
Ahead of performing the entire Dare album in full at The Mulberry Bar and Venue in Sheffield on Friday 25th October, we were delighted to interview Alan Wainwright from The Human League Tribute for possibly the most honest and revealing interview we have ever published on this website.
Me: Tell us more about The Human League Tribute and how you came about?
Alan: The Human League Tribute came from adversity, as I had not worked for many years after exposing the secret blacklisting of thousands of UK construction workers. This is best summed up in this Guardian interview from 2009. I lost everything (as they put me on that secret employment blacklist), including my relationships with my partner, son and daughter for many years. I was also shunned by the major trade unions, as I continued to campaign to expose their complicity and cover up of all my evidence back in 2006, which is best summed up in this BBC Radio 4 documentary from 2013 (9:00 to 15:00 minutes in). I therefore had to bring my own legal action in 2015, which is best summed up in this Guardian article from 2016.
During this time I spent many, many a dark hour reproducing/programming over 100 80's synth classics in Logic Pro X. It was my decompression. The music enabled me to escape from everything that was going on and gave me hope that I could one day possibly do something with all of it. The next step was to go out and perform some of it and I decided to perform the entire DARE album at my small local pub in Mold, north Wales the Saturday just before Christmas in 2017.
I turned up to find the pub full of very drunk Man Utd fans who were there for a rare televised Saturday night match. It was carnage trying to set up and I very nearly packed up and went home but was persuaded by a friend to persevere. The football crowd eventually emptied out and I set about performing the DARE album, in full, from start to finish, on my own with a drum machine, backing sequences (in Logic Pro X) and a couple of synths. The pub had filled up again and the applause started to get louder as I progressed through the album. It was only when I started Love Action that the dance floor in front of me filled up. It was like someone had pressed a magic button that made everyone want to get up and dance. Don't You Want Me obviously followed and there was no way anyone was now leaving that dance floor. Luckily I'd prepared more than just the album, so it was Mirror Man, Electric Dreams and a few others next. It went down a storm and it was only then that I knew I was onto something.
I had also been fortunate to get my relationships back with my son, Daughter and partner in 2015. My son Jay had previously enjoyed some chart success as a Producer in Canada and worked with some quite credible artists such as Jordan Knight from New Kids on the Block. I showed him the work I had been doing on the Human League Tribute show and he expressed an interest to get involved. We therefore set about reproducing the entire show from scratch together, which has taken some twelve months or so. We also co-produced the Yazoo show and brought in Jacquii Cann (who won ITV's Stars In Their Eyes grand final as Alison Moyet in 1993) on vocals. Being a mid 50's baldy, I also get way with the Vince Clark role in that show, so the plan is to take both shows out on the same bill.
Rachel Prescott who performs the Joanne Catherall role has been on board since day one and she's great, but finding someone for the Susan Ann Sully role has been problematic. We now have that sorted, but it's been a job and a half. So out of all that bad comes something good and we start out our first 10 shows in Hull on 15 August.
Me: What are you looking forward to most about performing in Sheffield?
Alan: Most definitely performing the entire Dare album from start to finish in The Human League's home town with my son on synths and drum programming. There was only vinyl or cassettes back in 1981, so you bought your album, stuck it on the record player and played it from start to finish. That's how it was and that's how we are going to perform it. The response has been great and we're confident it will sell out.
Me: You will be performing the entirety of The Human League's Dare album. Why do you think it remains such an iconic album and what are your favourite song lyrics from it?
Alan: I hate this album. I'm joking. But when you do what I've had to do to produce the show (listen to it a zillion times), you get to know absolutely every single element about what went into making it, from the specific synths patches they used to how important the actual choice of snare drum was for any particular track. Modern producers are lucky, in that we have so many production tools available to us in the programming software, but the band would have most probably played almost everything by hand onto 24 track tape.
I also believe its success may have come from the adversity of living in a steel town at the time and the need to break free from that and do something amazing. I grew up literally 200 yards from the entrance to Shotton Steel in Deeside in which 6,800 men lost their jobs in one day in 1980, making it the single largest redundancy in European history at the time. So I saw the adversity there and think the band may have experienced a similar culture shock in Sheffield back then. I think they were well aware of the need to break out and do something amazing when they wrote Blind Youth.
"Blind youth take hope, you're no Joe Soap, Your time is due, Big fun come soon". I think they saw what their predecessors had and wanted something better. Something they were prepared to work very hard for and something they would be very proud of.
Me: You will be playing alongside the Yazoo tribute act, Only You, when you perform at the Mulberry Bar, but if you could incorporate any Yazoo song in to your set, which would you choose and why?
Alan: I produced and perform all the synth parts in the Yazoo show, so I already get to experience all that goes with performing Yazoo songs. We sold out our first show in Cheshire in March and just standing there watching Jacquii do her Alison Moyet is breathtaking. I can't really see a Yazoo song in the Human League set, but do I have a favourite? I think it has to be Anyone from You And Me Both.
Me: What's been the hardest thing about replicating the look, feel and sound of the band?
Alan: Hey, I'm a slim bald Baritone in my mid 50's, so it's an absolute doddle for me. But as mentioned above, recruiting the Susan Ann Sully role was difficult.
Me: Are Phil, Susan and Joanne aware of your tribute act, and if yes, what do they think?
Alan: I don't think so. I did send a couple of emails to their manager with some promo pictures and the video showreel, but he was just rude and ordered me not to contact him again. It would be great if they could give our shows a tweet or Facebook share once in a while. I also can't find a pair of those small oval round sunglasses Phil wears anywhere, so if he has a spare set I'd be grateful (jokes). Fair play to Vince Clarke though, who has helped out with tweets.
Me: If you could perform any other Human League album in full, which would you choose and why?
Alan: Definitely Travelogue or Reproduction. They remind me of a time when I bought my first synth and the police called at our house as I was playing Being Boiled at quite some volume out of my bedroom window.
Me: And finally, if as a band you could have recorded any Human League track for the 2000 album Reproductions: Songs of the Human League, which would you choose and why?
Alan: Blind Youth by a country mile, because for me it says that you can do whatever you want with your life provided you set your mind to it. A great inspirational track for any young person.
The Human League Tribute will be performing the Dare album in full, supported by Yazoo tribute act Only You at the Mulberry Bar and Venue, Sheffield on Friday 25th October. Tickets are £10 plus booking fee. To book visit www.skiddle.com/whats-on/Sheffield/The-Mulberry-Bar-And-Venue/The-Human-League-Tribute—/13533798/.
For further information on The Human League Tribute visit www.facebook.com/HumanLeagueTribute.