Top five shows to see at Enable Us Festival – 25 March to 6 April 2019
Running this Spring from 25 March to 6 April, The University of Sheffield's twice year Enable Us Festival offers two weeks of professional productions ranging from drama, circus and satire to music and physical theatre, exploring everything from love, loss and identity to what makes us human. This is our top five shows not to miss at the festival: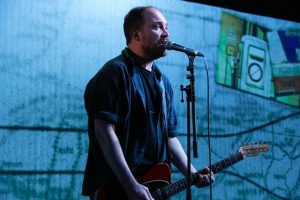 Status – Tuesday 26 March
Chris Thorpe in this Edinburgh Fringe award winning show, questions, In the midst of a cultural and political climate dominated by Brexit, the Windrush scandal and debates about who has the right to belong, how we acquire narratives of nationality and the internal and political conflicts that arise when people choose not to accept their nationality.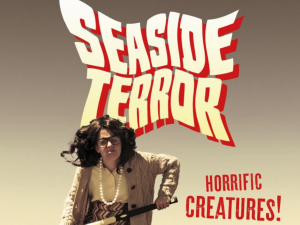 Seaside Terror – Saturday 30 March
Described as Pete McKee meets Hammer Horror with puppets, this show is a must for anyone with a love of British horror and a nostalgia for British 1970s seaside holidays and promises a sinister ice cream man at the end of the pier whose got some very strange stories to tell, evil seagulls, zombie donkeys and bingo hairballs.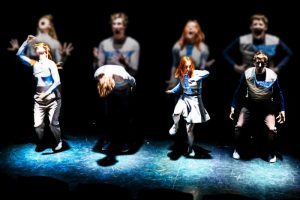 Beyond Belief – Monday 1 April
Ever wondered what would happen if you could live forever or if you could bring your loved one back to life and resurrect their on-line life. Promising to be a captivating and moving story of loss and infinite love, this production is set in a terrifying near future and aims to give a glimpse into the unnerving future of life and death in our social media obsessed society.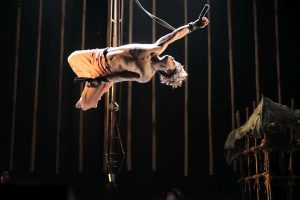 As A Tiger In The Jungle – Thursday 4 April
Providing an eye opening insight into the story of Nepalese children being trafficked into slavery in Indian traditional circus, this production promises to be an authentic, raw and heart-warming performance about life and circus, entertainment and reflection, whilst offering a unique theatrical circus experience.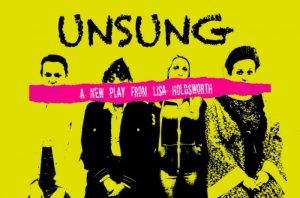 Unsung – Saturday 6 April
Written by Yorkshire playwright and television writer Lisa Holdsworth, this powerful new production explores the untold and under-acknowledged stories of four inspirational female figures from British history, asking why they, and hundreds like them, have been relegated to the footnotes.
All of the shows above take place at Sheffield University Drama Studio. Tickets for each show, which includes an after show in conversation with, are £12 full price and £8 for students.
For further information on the Enable Us Festival, including the full line up and to book for any of the shows, visit https://performancevenues.group.shef.ac.uk/enableus.