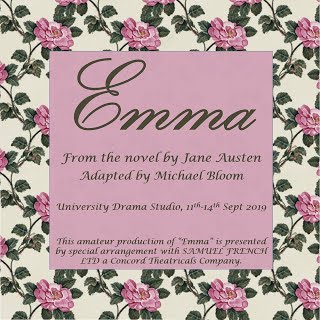 Emma – 11 September 2019, Sheffield University Drama Studio
As the summer draws to an end it is the perfect time to escape into the world of Jane Austen, so we were delighted to send our reviewer Heather Reynolds to the opening night of Midland Players latest production.
"This was my first experience of a Midland Players production, and so I was thrilled to be asked along to review the opening night of their latest production. Based on the novel by Jane Austen, and adapted for the stage by Michael Bloom, Emma revolves around titular character Emma Woodhouse who spends her time and energy matchmaking for others whilst vowing to never marry herself. Having never read the novel or seen any adaptation of it for either stage or screen, I was excited to delve into a story that was new to me, this time directed by Heather Farr and Catherine Newsome.
The costumes and set pieces used in this production allowed the audience to be completely and immediately immersed in the world of Highbury and its residents and the period in which the story is set. The use of dance also added to production, particularly during the curtain call – there was a palpable warmth and genuine sense of fun radiating between the cast members which was a joy to watch.
In the demanding role of Emma, Kate Spivey lead the cast extremely well, barely leaving the stage. Hope Baxter gave an endearing performance as Emma's likeable best friend and latest victim, Harriet Smith, with the audience rooting for her to find happiness. Lauren de Boer gave a beautiful performance as Mrs Weston, often bringing a voice of reason to Emma's impulsiveness, and Lesley Dallow offered a calm and gentle contrast to the headstrong Emma. Philip Ashton was an audience favourite as Mr Woodhouse, and Matt Medlock offered a grounded performance as Mr Knightley.
The entire cast gave strong performances that made the show entertaining to watch. However, the standout performances of the night for me were Lara Bundock as Miss Bates and Emma Kenny Levick as Mrs Elton. From the way they spoke down to the way they walked, they completely inhabited their characters and yielded a lot of vocal reactions from the audience in return.
Since watching the Midland Players production of Emma , I've ordered a copy of Jane Austen's novel, as this production completely whet my appetite for this story. I look forward to seeing which play this company tackles next."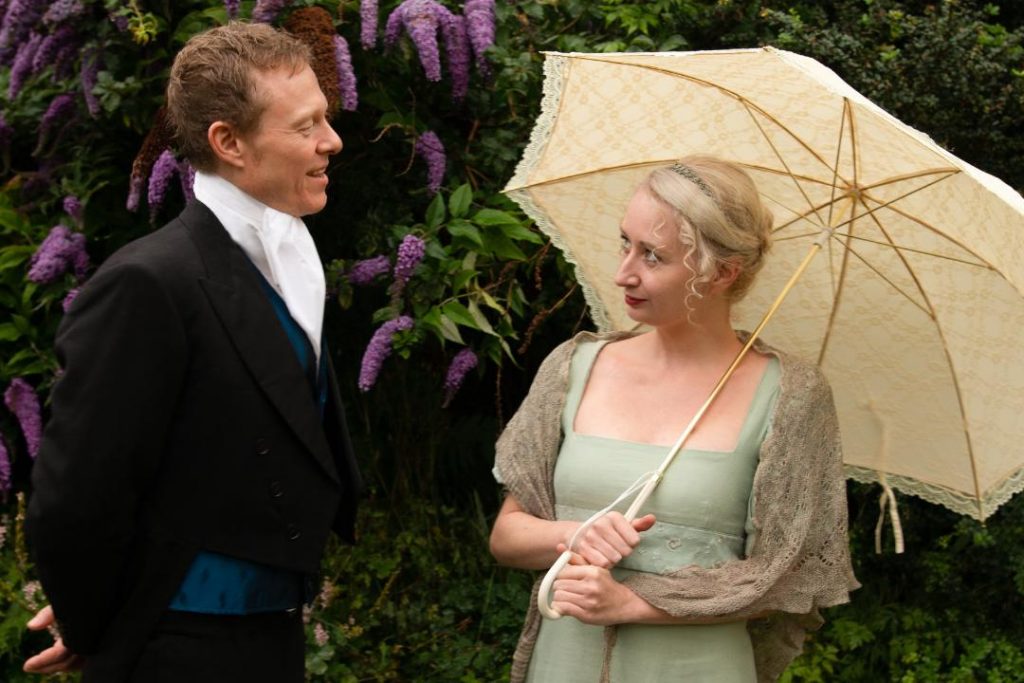 Emma will be performed at the Sheffield University Drama Studio at 7.30pm until Saturday 14 September. To book visit www.midlandplayers.co.uk/next-show/tickets.
The Midland Players amateur dramatic society has been active in Sheffield for over 40 years, performing two plays each year in the University of Sheffield Drama Studio. Originally formed from Midland Bank staff, they are now an open group welcoming all comers. For further information visit www.midlandplayers.co.uk.