Interview – Sally Badham, STOS Theatre Company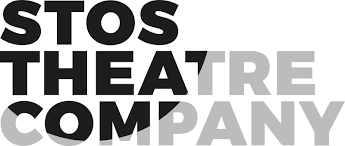 With Sheffield arts venues currently on lockdown we have no performances to review at the moment but that does not mean we are going to stop supporting Sheffield theatre companies, continuing with an interview (by email not face to face in these times of social distancing) with Sally Badham, vice chair of one of our favourite musical theatre companies.
Q. Tell us about your company?
Sally. My company is STOS Theatre Company, the company was originally founded in 1900 by a group of teachers and was then called Sheffield Teachers' Operatic Society. Over the years the membership evolved and was no longer exclusively teachers and in 2013 the society was renamed STOS Theatre Company. The company originally performed at the Albert Hall in Barker's Pool (the site now occupied by John Lewis) and in 1919 made the move to the Lyceum Theatre. The company have also performed at Sheffield City Hall but now regularly perform at the Lyceum Theatre every November and we will be back there performing Sunshine on Leith in November 2020 and Elf the Musical in November 2021.
Q. What's your role in the company and what does it involve?
Sally. I am Vice Chair of the company so am involved in the running of the society, stand in for the Chair when he is not available and am responsible for publicity and programme for each show that we do.
Q. What's the best thing about being part of the company?
Sally. The opportunity to perform on one of the best stages in Sheffield and the people – I have made so many lifelong friends from being a part of STOS Theatre Company.
Q. What are your favourite(s) shows you have been involved with and why?
Sally. That is a really difficult one! I loved Made in Dagenham because of the real life story that it portrayed, it was so emotional performing it on stage every night when people stood up for women's rights. I also loved doing Sweeney Todd, we performed this at Kelham Island and served pies in the interval, it was so great to be really close to the audience and it is a totally different experience to any other performance I have done.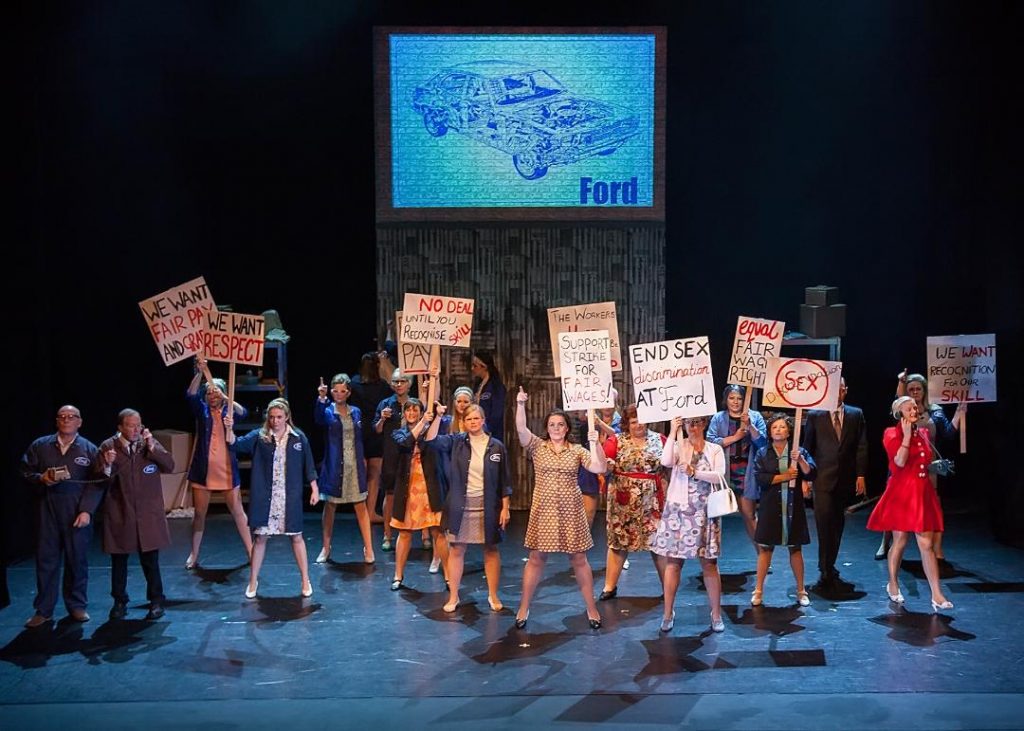 Q. What show(s) would you love the company to perform that they have not already performed?
Sally. There are loads of shows that I would love us to perform, some of which sadly have not yet been released to amateur groups (and may never be) and it is very hard to narrow it down but something like Les Miserables would be amazing or for something less well known I would love to do Something Rotten.
Q. What are one or some of your favourite off stage moments at the company?
Sally. We have had some great social events, for Made in Dagenham lots of the women from the company headed off to Cleethorpes for a day out – that was certainly an experience! For My Fair Lady we headed to the races and just as we were about to leave, the heavens opened – cue the whole company in plastic ponchos running for the coach. There have also been some wonderful weddings for people who have met through the company (or have met through amateur theatre in general in Sheffield).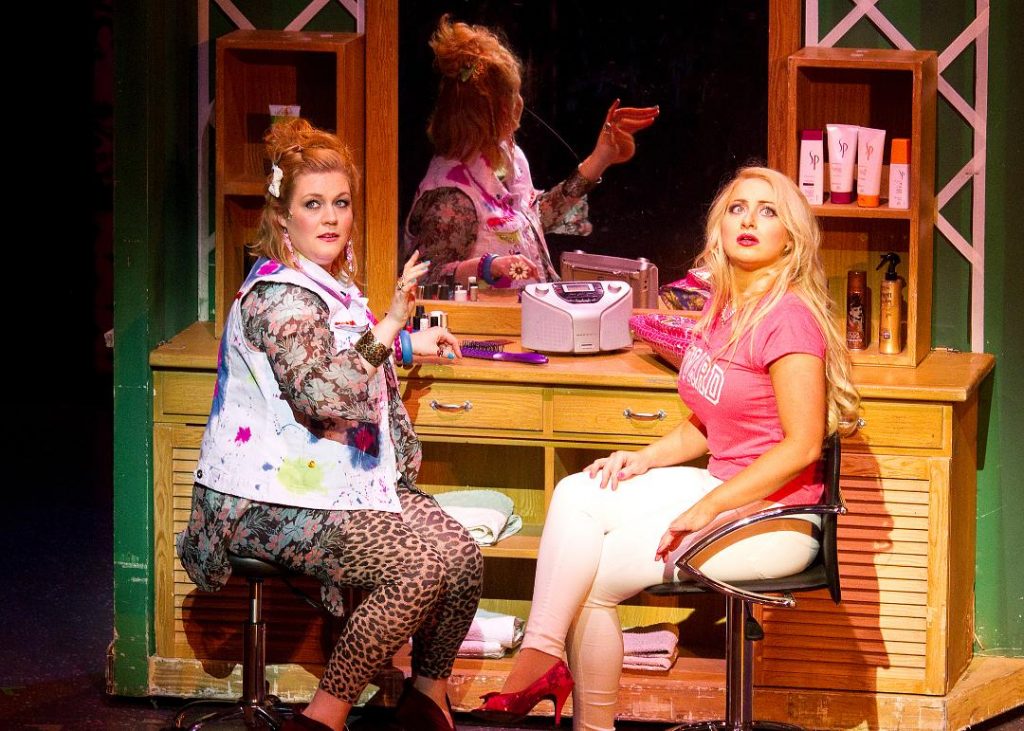 Q. What are your favourite performance venue(s) in Sheffield and why?
Sally. In my opinion you can't beat the Lyceum Theatre, I get such a buzz every year when we return in November.
Q. Which other performance companies in Sheffield would you recommend?
Sally. The great thing about the Sheffield amateur theatre scene is how much we support each other so thinking about musical theatre in particular in no particular order I would recommend Croft House Theatre Company (they also perform at the Lyceum Theatre), Splinters Theatre Group (this is a youth group for 14-30 year olds but they put on excellent productions), Handsworth and Hallam Theatre Company, Ellesmere Musical Theatre Company, Southey Musical Theatre Company and Woodseats Musical Theatre Company all of whom perform at the Montgomery Theatre and Manor Operatic Society who perform at the City Hall.
Q, What's the best thing about being part of the Sheffield theatre scene?
Sally. The people – there is huge overlap between the different companies but we all do really support each other as much as we can.
Q. How can people become involved with/support your company?Sally. Contact us through our website (www.stos.org.uk) or message us via our facebook page www.facebook.com/STOSTheatreCompany/STOS Theatre Company