Rosie Wilby – Off The Shelf interview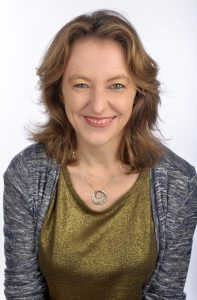 To mark one of my favourite Sheffield festivals, the literature and words festival Off The Shelf, taking place from 7th to 28th October, I was delighted to interview award winning comedian and Radio 4 regular Rosie Wilby, who will be performing her show "The Conscious Uncoupling", which links to her book "Is Monogamy Dead" as part of the festival on Friday 13th October at 7pm at The University of Sheffield Students Union.
Me: What can we expect from your book "Is Monogamy Dead?" and from your event at this year's Off The Shelf Festival?
Rosie: The book is a mix of memoir, social science and ideas. I look at my own relationships as an example of how the idea of monogamy had been challenging in real life and had lead me to this point of interrogating it through the medium of comedy. It's very much written in the style of a novel with mini cliffhangers at the end of chapters as I journey through my quest to find answers from scientists, academics and friends about how we do relationships in the modern world. At my event, I'm performing my comedy, storytelling show The Conscious Uncoupling. It links to the book as it's the final part of my trilogy of shows about love and relationships that all informed Is Monogamy Dead?
Me: What are you looking forward to most about coming to Sheffield?
Rosie: I had a lovely time in Sheffield in May hosting a tenth anniversary concert for the LGBT choir Out Aloud at The Octagon. If the reception is anything like the warm one I got then, I'll be very happy indeed.
Me: Why do you think festivals like Off The Shelf are important?
Rosie: It's really important that we celebrate and value good writing, particularly in this era of fake news and advertorial posing as truth. There's so much being written and published now in various forms, traditional and digital, that it's important for audiences to be able to find the stuff that they want to consume. Literary festivals are a way of writers and audience connecting. For me, with my many years of performing experience, this interaction is key to getting the book out there in the world.
Me: Why do you think your stand-up "The Conscious Uncoupling" went down so well with audiences and was nominated for best show at the Funny Women Awards?
Rosie: I think that's because it deals with relationship endings. It's something so universal that we've all been through, yet we rarely talk about. It really touched people. Although my show is about a gay relationship between two women, a straight man in the audience earlier this year said, 'all hearts break the same.' That's very true.
Me: Are there any relationship issues you haven't been brave enough to tackle yet?
Rosie: I think I've covered relationships fairly exhaustively now. My trilogy spans the years between 2009's The Science of Sex and now. Also, in a case of life and art mirroring one another, my own romantic life is more settled and resolved than it was when I had so many questions. So perhaps I'll move onto another topic. Watch this space…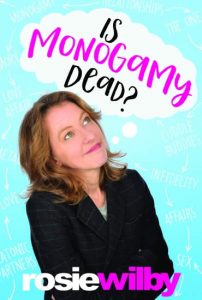 Me: Why do you think so many comedians write great books and are there any other books by comedians you recommend?
Rosie: I think comedians tend to have a way of making tricky subject matter accessible. This can work just as well on or off the page. For anyone wanting to get into comedy or wanting to know more about it, Viv Groskop's I Laughed, I Cried details her first one hundred gigs. It reveals the less glamorous side of climbing up the lower rungs of the standup circuit. I get a thank you in it as I gave her one of those early gigs at one of my nights.
Me: What's coming up next for you after the festival?
Rosie: I've got a few other lit fests coming up including Diva Literary Festival in Birmingham in November and Write Idea in London. I've also got my event The Breakup Monologues where other acts tell me their breakup stories in a sort of live comedy therapy session.
Tickets to see Rosie Wilby are £7 (£6 concessions). To book visit www.offtheshelf.org.uk/event/is-monogamy-dead-rosie-wilby.