Huntsman Theatre Company's Hamlet – 29 August 2023, Sheffield University Drama Studio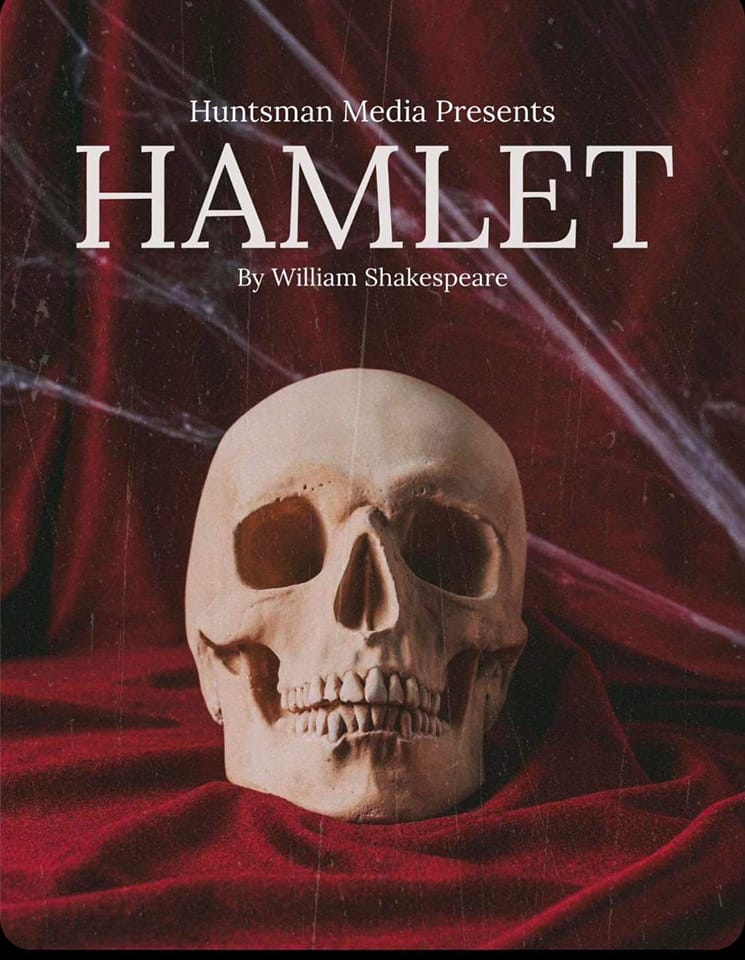 Review by Ellie Needham.
The Huntsman Theatre Company made a splendid start as they presented their very first play, Hamlet, written by William Shakespeare. The show was directed by Matthew Carroll and produced by Rob Eagle, with help from Patrick Keddy and Charlie Lloyd. From the beginning to the end of the evening, the performance was a success, thanks to the actors' skills, the director's guidance and the teamwork present onstage.
Matthew Carroll's careful direction was clear in every part of the play, helping the actors bring out performances that really engaged the audience. The actors' talents were bright and their characters' emotions were clear.
The whole cast worked together amazingly well, making the play come alive with their teamwork.
A special mention goes to Jonathan Hurd, who played Polonius. His funny portrayal of the character made the audience burst into laughter whenever he appeared on stage. Jonathan's excellent timing and energetic acting made his character really enjoyable.
Katie Bott's role as Ophelia in act two was full of emotion. She expressed Ophelia's sadness and pain so genuinely. The way she played the role with such real feelings showed her dedication and talent.
Both Gabriel Thorpe and Sabrina Senior gave wonderful performances, showing the emotions and tension of their characters. Their acting added a layer of depth to the story.
Andrew Wilkinson's portrayal of Hamlet was great. He carried the character's feelings from confusion to anger with great skill throughout the show.
The actors' great performances were matched by the fantastic work of the costume coordinator, Jennie Lawton, who sourced outfits from Molly Limpets. The attention to detail in the costumes made the play more realistic. Additionally, the hair and makeup in act two added to the characters' emotions in the fast-paced story.
A particularly memorable moment was the scene where the characters performed 'a play within a play'. The use of song and lighting created a spooky atmosphere. The set designer, Ian Brady, had clearly wanted the set to be simplistic, with use of a good amount of props, as to not take away from the actor's skills on stage. This worked well.
In conclusion, the Huntsman Theatre Company's debut show of Hamlet was a great watch. Under Matthew Carroll's skillful direction, the cast's impressive performances, along with the careful attention to costumes and makeup, this resulted in a theatre experience full of talent. Congratulations to the Huntsman Theatre Company!