Top ten shows to see in Sheffield this November
Thought November is all about the fireworks, you were wrong. November is looking even busier than ever for great shows in Sheffield, so this month we recommend not our usual five, but double at 10 shows to see, in our usual date order.

One Man, Two Guvnors – 30 October to 2 November, Sheffield University Drama Studios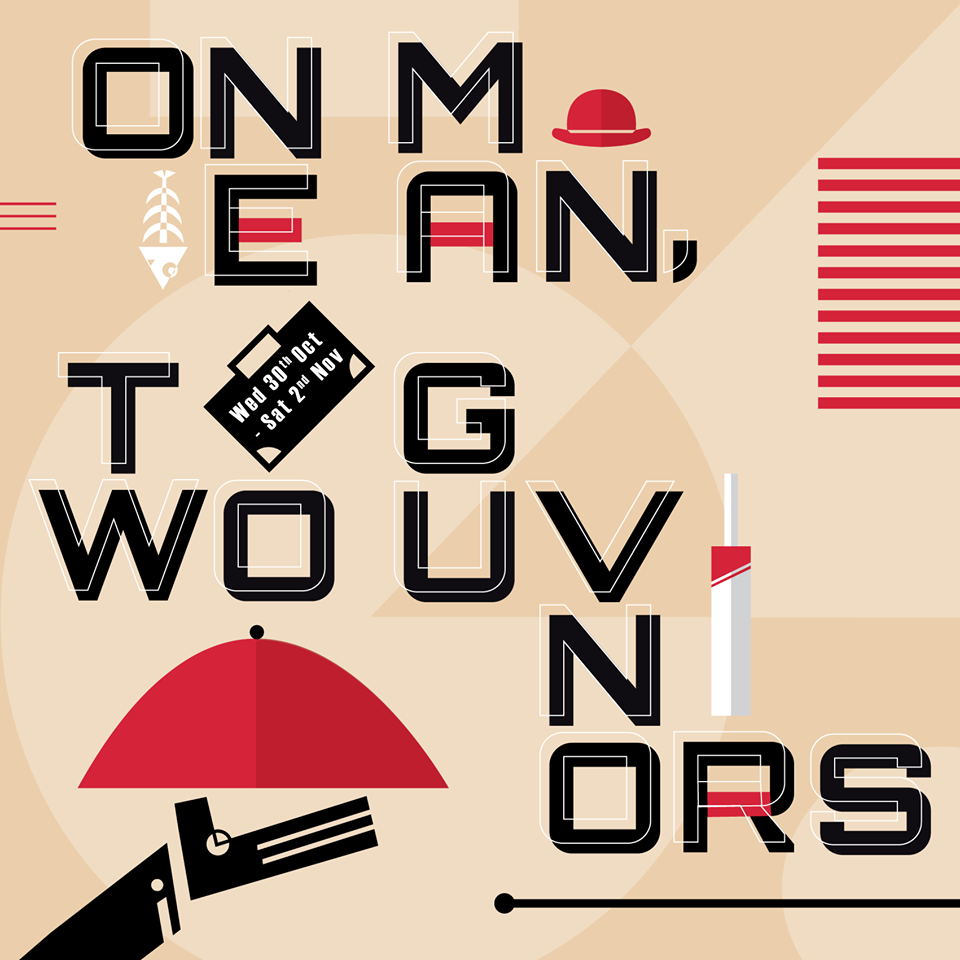 One of the funniest plays I have seen, made famous by James Cordon playing the lead role, I can't wait to see what the talented students of Sheffield University will do with it. For more information and to book visit www.facebook.com/events/650349395494104/.

Love Distraction – 2 November, O2 Academy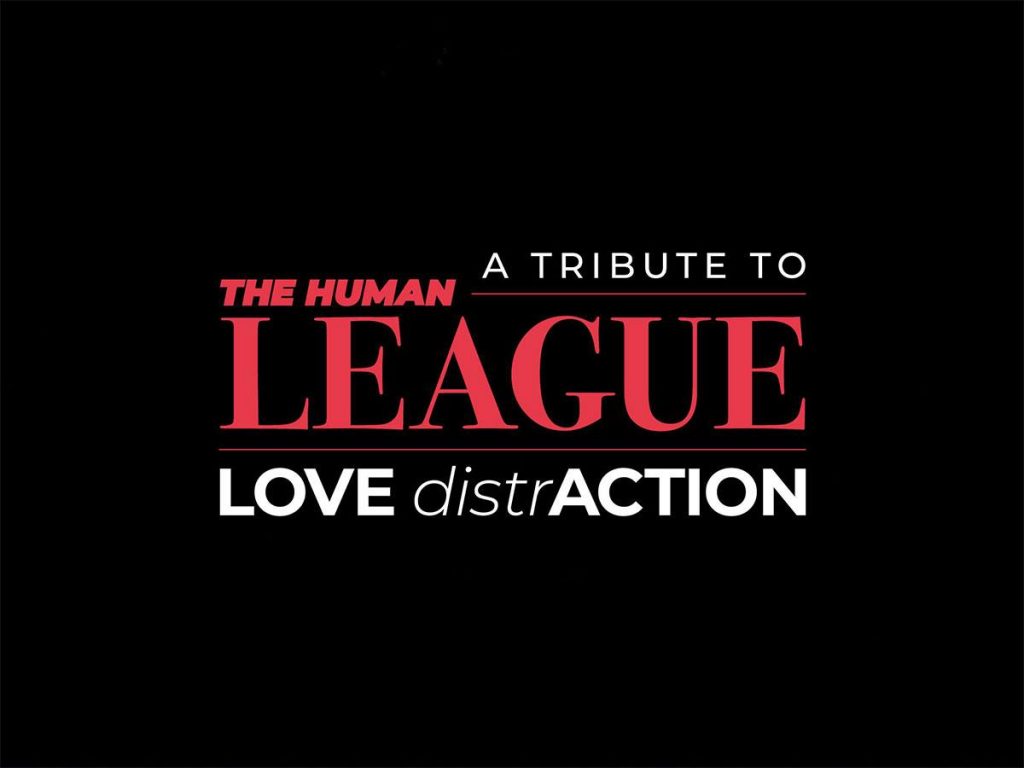 In the Steel City you have to love a Human League tribute act, especially as the band themselves have not been on a UK tour this year. Read our interview with this tribute band from earlier last year, before their name change, here. For more information and to book visit https://academymusicgroup.com/o2academysheffield/events/1247033/love-distraction-%E2%80%93-tribute-human-league-tickets.

Shakespeare's Sister – 4 November, Sheffield City Hall

In December 2017 we said in a review that Siobhan's performance of "Stay" as part of Bananarama's gig at this very same venue was the nearest we would get to seeing this duet reform and perform live, so we are delighted to be proved wrong and can't wait to hear their classic and latest songs performed live. For more information and to book visit www.sheffieldcityhall.co.uk.

Enable Us Festival – 4 to 23 November, Sheffield University Drama Studio


Now in its third year, don't miss the latest part of this twice yearly University of Sheffield festival, featuring nine shows and two workshops, international and award winning productions and covering everything from satire to horror and comedy to circus. For more information, the full programme and to book visit https://performancevenues.group.shef.ac.uk/enableus/.
Nick Helm – 7 November, Leadmill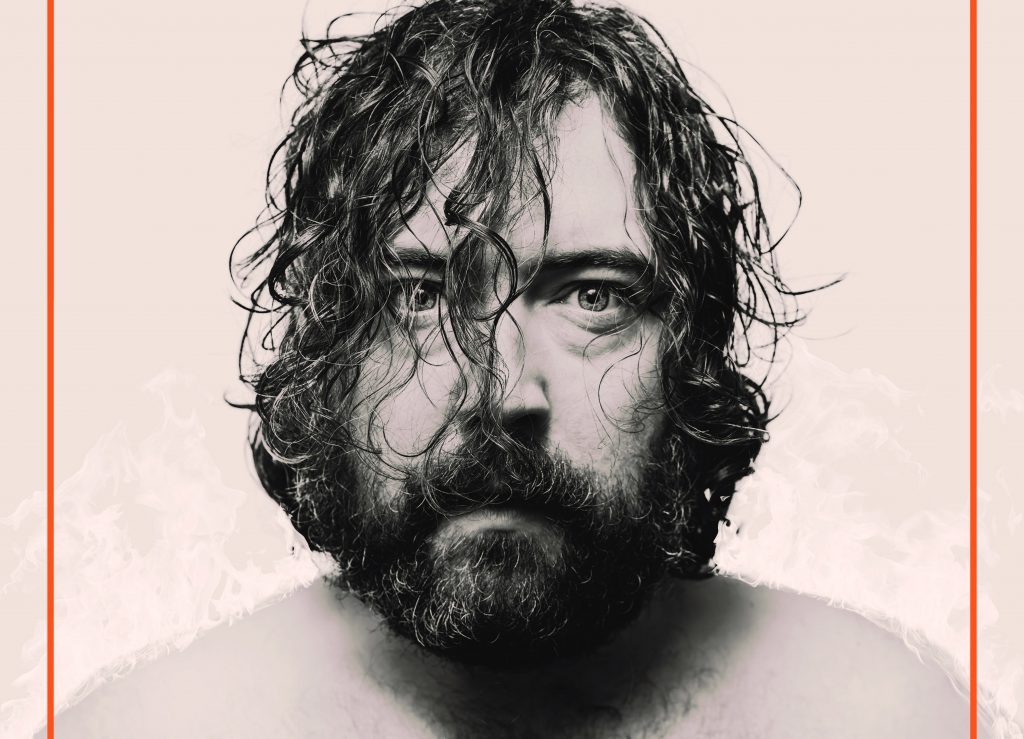 Fans of Nick Helm and the BBC3 sitcom already know that they don't like Nick Helm and his dark, aggressive musical style of stand up but love, love it. There is a reason this show is for 16 and overs but if you are and are a fan this evening should not be missed. For more information and to book visit www.leadmill.co.uk/event/nick-helm
A Few Short Studies in Cannibalism – 7 to 9 November, Portland Works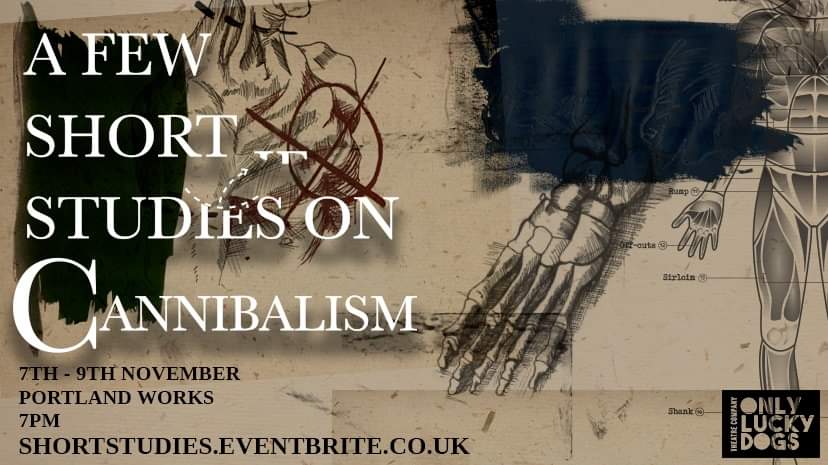 If the title alone does not make you want to see this show, it's writer and lead actors have both won our website's annual awards and the company's reputation for incredible original dark comedy just gets better and better with each show. For more information and to book visit www.facebook.com/events/692344344578031/.

Shrek The Musical – 12 to 16 November, Lyceum Theatre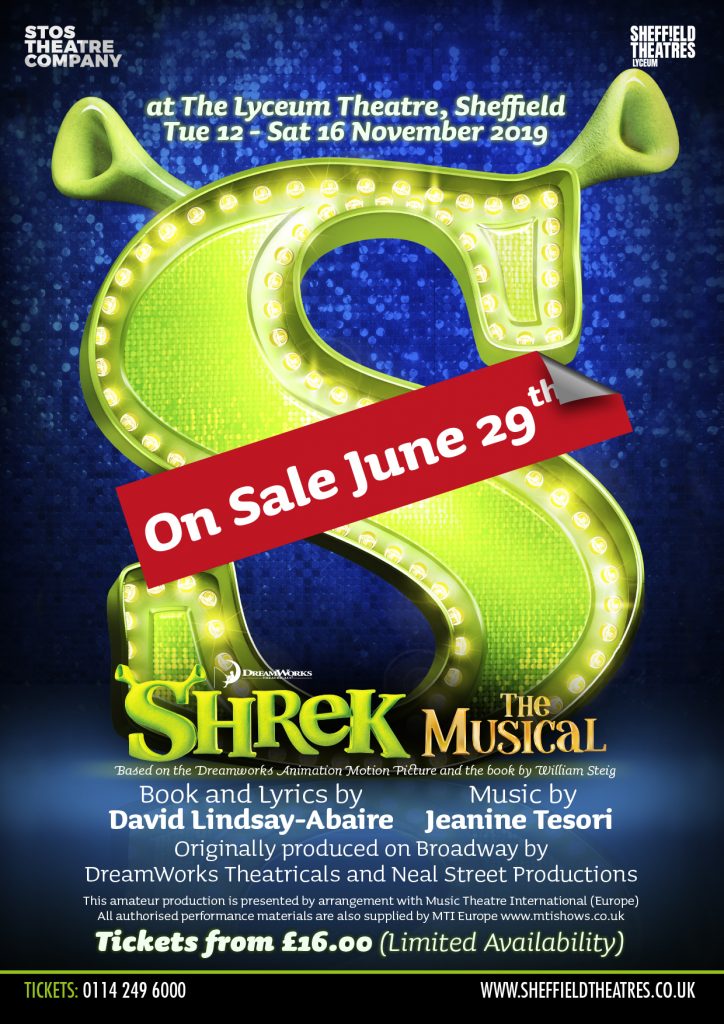 "I'm a believer" when it comes to knowing that as a new parent Shrek will come to form a big part of ours and our daughter's live and as a huge fan of this company that aims to perform professional quality productions on a Sheffield stage and individually especially of the talented actors who play Fiona and Donkey, whose previous performances we have seen and loved, we can't wait to see this. For more information and to book visit www.sheffieldtheatres.co.uk/events/shrek-the-musical
The 39 Steps – 12 to 16 November, Ecclesall Parish Hall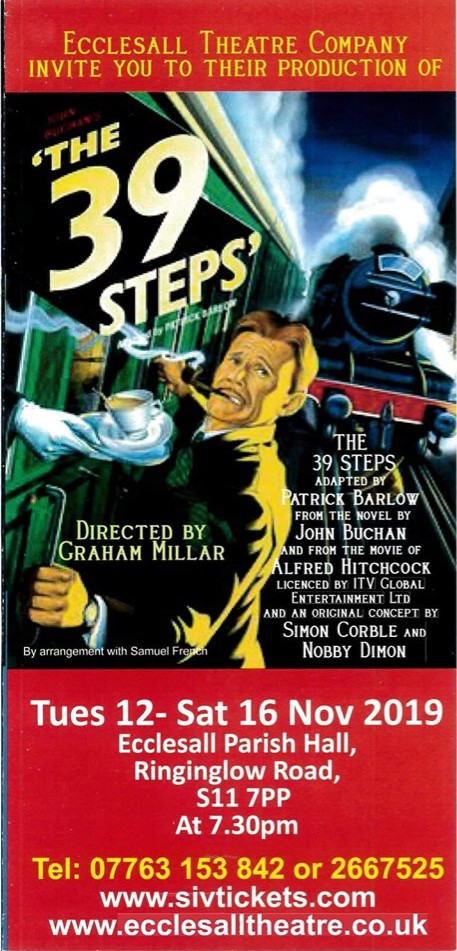 This parody of the Alfred Hitchcock film is meant to be one of the funniest stage shows you can see so we can't wait to see how this company with a history of bringing classic theatrical comedy to Ecclesall Parish Hall will make it their own with a cast of only four people. For further information and to book see the poster above.
Dry Wit – 19 November, Theatre Deli

Confirming that you don't need alcohol for a great night out this free night out not only includes great comedy including from Jo Caulfield (read our previous interview here) but a delicious mocktail as well. For more information and to book visit www.facebook.com/events/2345587785688074/.

Legally Blonde – 27 November to 1 December, Sheffield University Drama Studio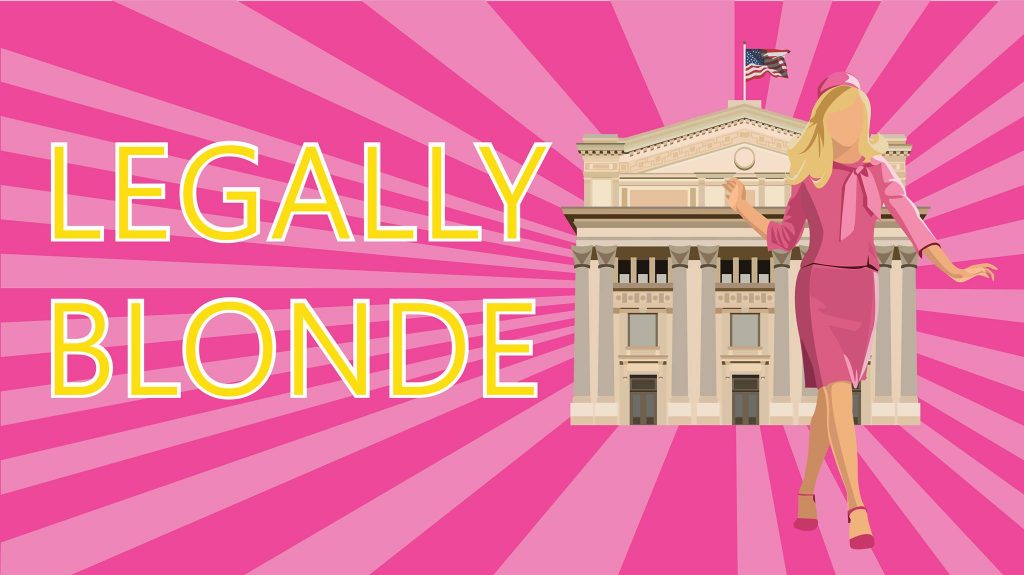 Ending the month with more of Sheffield University's talented students and quoting the musical's opening number "Omigod, omigod you guys" you do not want to miss the opportunity to bend and snap to pick up your tickets for this fun and fabulous show. Pink outfits not essential. Booking information to be confirmed. For more information visit www.supassheffield.com/