Cold War – 8 to 11 May 2019, Local Theatre, Sheffield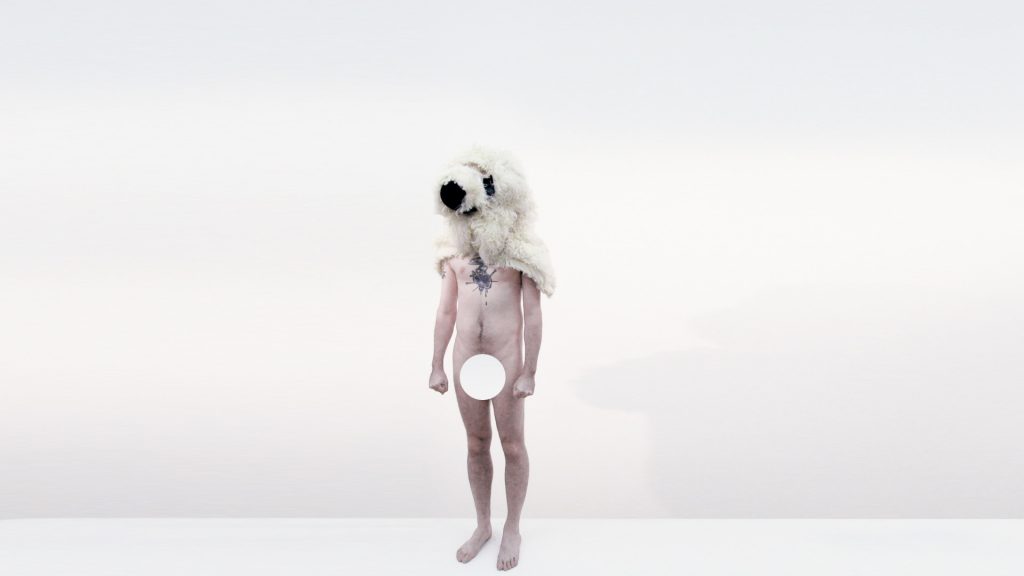 A busy week in theatre meant that we did not think we would be able to take up the opportunity to review Doppelgangster's part gig, part theatre, part political intervention, Cold War at Sheffield's newest performance space, until our newest reviewer Melanie Hopkins stepped in.
"Cold War; a brilliantly fitting title for the invigorating experimental piece, Doppelgangster's newest eco-aware performance project.
If you don't know Doppelgangster, you are surely out of the performance art circuit. Doppelgangster is a two man force of nature compromising of the commanding and zealous Tobias Manderson-Galvin (a native Aussie) and Dr Tom Payne, a witty and charismatic man with a voice as soft as the ocean's waves.
The pair have a lot of great chemistry, something you can tell as soon as you see them interact. They even each other out perfectly and these guys know that climate change is no joke. The aim of their projects… to confront and challenge the world's environmental issues, and to quote them: "[…] the show is like whatever the opposite of a car chase is."
The performance immediately radiated with seriousness as I stepped down into the dark performance space and reached out to touch my seat on the first row. The only light coming from the corner of the room where both of the performers stood, warmly lit with hues of green and pink lights, facing us as we entered. It wasn't an invasive feeling, more of an awareness, they were patiently waiting, as were we. Was this a metaphor in itself? You come to question everything an artist does in an experimental performance piece.
I picked up on a lot of references that both of the cultivated performers mentioned and I think that was the most important part of the performance; to know exactly what they were talking about, understanding each individual thought on it and changing the meaning of what we once thought, challenging our conceptions. References such as conspiracy theories (a nod to the farce in one of their written songs; "Titanic was an inside job"), ISIS beheading videos, starving polar bears, etc. Things that myself and other children of the internet would immediately click with knowing. One person I spoke to said the songs spoke to him as a Brechtian-style influence.
A particular moment that stuck in my mind was from Dr Payne in which he mentioned that a beheading video he saw online stuck with him because he and the victim both shared similarities aesthetically. I think this is a very important point. Do we only truly care about the tragedies and issues that we can relate to? I'm thinking now that this may have been a hidden reference to the recent Notre Dame incident where French billionaires pledged their fortunes to save the historically rich Western architecture. Yet, where is this generosity and kindness with many other horrific tragedies happening all around the world?
Their stream of consciousness dialogue with quick-fire exchanges keep audiences attentions on their message. When one performer went on to mention something reflecting a very interesting idea he was interrupted by the other's memory of a personal story, symbolising that right now in our political climate it's hard to know who to listen to.
We were handed a piece of ice to hold, many would think a symbol of the melting ice caps. I noticed a lot of people put their ice on the floor, something I knew would be a rookie error if you wanted to truly understand and be open to the performance's communication that climate change is everyone's responsibility. As it numbed my hands and my jeans began to soak, I thought: "These guys are geniuses".
I thought they perfectly handled the audience, alienating with structured bits of live and originally written/adapted song with on stage costume changes. Yet, made sure that they were never being intrusive or patronising, instead bringing together the contemporary issues and making them, in a lot of ways, more relatable. Gently saying we should be reminding ourselves of said issues and firmly reinforcing that we need to take responsibility with tactics like giving us cubes of ice to hold.
To say I don't see a lot of this style of theatre, I really enjoyed what I saw and would like to see more in the future. The musical score was fabulous and complimented the piece so well. (Thanks Jules Pascoe!) And I cannot wait to hear the reviews when they take this to the Prague Fringe Festival in late May 2019. Best of luck to you!"
For further information on our newest reviewer Melanie Hopkins visit https://melaniejhopkins.wixsite.com/actor or like her Facebook page at www.facebook.com/MelanieHopkinsActor.
Doppelgangster are an international performance company, currently creating work in the UK and Australia. The company's operations work to critique contemporary issues at local, national and global level and respond to urgent concerns such as climate change, forced migration, and corporatism. Current projects include work for unconventional spaces, using intimate face-to-face encounters, large scale spectacle, and online environments. For further information visit www.doppelgangster.com.
The Local Theatre is a new 80 seater venue for performing arts in Sheffield, with a specific focus on making the arts accessible to everyone, regardless of their experience level or financial capabilities. They believe that everyone should have the opportunity to have their voice heard, and that theatres should take risks in programming work from new companies and writers. For further information visit https://thelocaltheatre.com.