Last Night I Dreamt Of 2018 Awards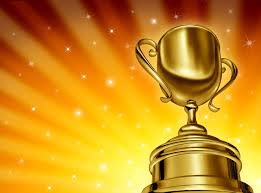 Now in its second year we are delighted to announce the winners of our annual Last Night I Dreamt Of awards. The awards are focusing on amateur, student and youth productions in Sheffield, many of which more than rival their professional counterparts, and selecting the winners has been tough out of so many incredible shows and individual performances, so if your favourite does not appear it doesn't mean I didn't love them too.
Best Musical (amateur company): Southey Musical Theatre Company's Joseph and his Amazing Techicolor Dreamcoat
"This production is a must see for fans of musicals, both new and old to the show, not only providing the perfect start to the festive season but also confirming itself as my musical of the year by a mile. Featuring incredible musical arrangements and choreography, across a range of music and dance styles, vocals, dancing and attitude from all involved"
Best Musical (student company): SUTCO's Spring Awakening
"I have seen some exceptional productions by SUTCo and in my time as a reviewer but this phenomenal production blew them all out of the window, with every aspect from the cast's performances and singing to the direction, eight piece band and lighting being faultless and amazing. If SUTCo performed this off-Broadway, I can see it winning awards and selling out every night."
Best Actor in a Musical: Mark Holmes as King Arthur in Southey Musical Theatre Company's Spamalot
"Who would have made Graham Chapman proud, performing with great leading man stage presence, optimism and charm even when playing opposite the voice of Eric Idle as God"
Best Actress in a Musical: Danni B Hibbert as Viv Nicholson in HHTC's Spend Spend Spend
"Rightfully so the truly outstanding performance on the night came from Danni B Hibbert as Viv Nicholson, who if she had turned around at the end of the show and announced that she was the real Viv I would have more than happily believed her. Breaking the fourth wall to tell her own story and looking like she was thoroughly enjoying looking back at, whilst wanting to protect her younger self, she seamlessly interacted with her past whilst displaying a stunning, passionate, West End leading lady worthy singing voice and stage presence that the likes of Elaine Paige and Barbara Dickinson would be truly jealous of."
Best Supporting Actress in a Musical: Carol Wibberley as the Beggar Woman in Ellesmere Musical Theatre Company's Sweeney Todd
"However the most memorable performance of the night came from Carol Wibberley as the Beggar Woman, perfecting growing craziness and insanity with knowing and likability and, thanks to the talents of the make-up and wigs team, extraordinary hair and makeup helping make her completely unrecognisable from anyone who knows her or has seen her perform before."
Best Supporting Actor in a Musical: Ethen Carley as Fagan in Easy Street Theatre Company's Oliver!
"Ethen Carley as Fagan, who not only wonderfully brought the character far beyond his years to life, but performed with wonderful voice, characterisation, stage presence and chemistry with the other characters, especially his young gang members… "Reviewing the Situation" confirmed Ethen as the ultimate Fagan, combining his incredible characterisation and wonderful singing voice to provide one of the most memorable musical numbers of the night."
Best Play (amateur company): Tudor Player's Ben Hur
"Ben Hur is not only the funniest and best all round show seen by Tudor Players but one of the overall funniest plays I have seen on the stage. I genuinely can see no way to improve this production and urge everyone looking for outstanding comedy on a cold October evening to book their tickets.  In short, don't miss this show!"
Best Play (university company): SUTCo's Memories of a Clock Maker
"Not only by far the best production I have seen by SUTCo but one of the best theatre performances I have ever seen, full of amazing performances far beyond the years of any of the company, I felt honoured to be in the audience for this original and unmissable production."
Best Actor in a Play: Daniel Storey as Dan in Denys Edwards Players Night Must Fall
"The stand out performance on the night came from Daniel Storey as Dan whose portrayal of the character evolved from a working class ladies man and charmer to ultimately portraying pure evil magnificently as his exterior persona gradually cracked revealing his real and terrifying self."
Best Actress in a Play: Leah Rhodes-Birch as Abigail in Denys Edwards Players Abigail's Party
"In a production of stand-out performances from all, the greatest performance of the night came from Leah Rhodes-Birch as the charismatic, flirtatious hostess Beverley, whose performance, both vocally and visually, and incredible stage presence, was more than a match for Alison Steadman's performance 40 years ago, with Leigh making it her own, without at times having to say even a word, and who I could easily see performing the role in a national tour."
Best Supporting Actor in a Play: Adam Diskin in Ecclesall Theatre Company's No Sex Please, We're British
"My stand out performance of the evening came from the company's newest member Adam Diskin as the floppy haired, kipper tie wearing, gullible and panicky Brian, who not only kept getting into situations he wished he wouldn't and will probably never sign for a delivery again, but had the best lines, comic timing and reactions of the night, not forgetting his chicken and parrot impressions."
Best New Company: Only Lucky Dogs Theatre Company
"Anyone involved in Only Lucky Dogs is destined to go far and this show is a fantastic opportunity to see them at the beginning of their amazing careers."
Best Pantomime: HHTC's Robinson Crusoe
"The show is the nearest I've watched to the perfect pantomime and I find it impossible to fault, with the cast clearly enjoying performing in the show as much as the audience enjoyed watching it. Packed with near perfect performances, voices, choreography, casting and comedy that wouldn't be out of place on a professional stage, via a script full of wonderful characters, stories, rhymes, humour and the need for enthusiastic overacting throughout."
Best Pantomime Dame: Matthew Walker in HHTC's Robinson Crusoe
"My stand out performance, and officially my new favourite dame, came from Matthew Walker, who I have praised for previous roles in musicals and who also directed this production as his directing debut, continuing to prove he is wonderful at whatever he turns his hands to in the theatre world, offering audience patronisation, great stage presence and comic timing"
Best Writer: James Huxtable
"Writer James Huxtable has created a phenomenal script that any contemporary play writer would be proud of."
"Monster continues to showcase James Huxtable's extraordinary talent as both a writer and director and in decades to come I firmly believe that audiences will go out of their way to see his work and I can't wait to see what James turns his pen to next."
Stand-out star: Matthew Bevan
"Matthew Bevan as Thomas gave an outstanding performance that any professional actor would be proud of"
"Matthew Bevan in his role as Beaker continues to confirm that he is an exciting young actor to watch, with an incredible talent for playing complex characters with multiple issues that audience members will be instantly drawn to and are unlikely to ever forget"
Finally, I would like to thank everyone who I have supported with a review in 2018 and I look forward to continuing to supporting you in 2019 and beyond and wish you, and all the visitors to the website and all the audiences for live performances in Sheffield, past, present and future, a wonderful New Year and an amazing 2019.